Drive Ahead!
3.7.0
Driving Game – Wreck Your Opponent's Car
Do you love wrecking cars? Want a safe environment to crash cars of others? If yes, then this driving game has got you covered. Drive Ahead! is a cool game in which you get to clash with the cars of other online players in the battle arena and see how wins. It lets you bring out the car wrecker inside you and go on a rampage against the opponent's cars. You don't have to hold yourself back and try as hard as you can to decimate the car of the enemy. It won't be easy, though. The enemy will try to wreck your car as well. Also, the arena you fight in will present you with hazards and obstacles. If you aren't careful, your car might get blasted away by the traps scattered around in the arena.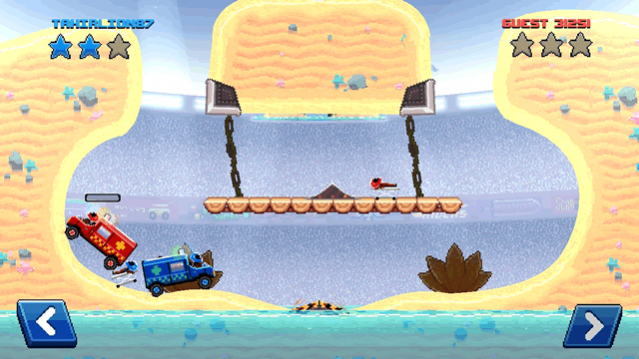 Drive Ahead! has immersive gameplay that is backed up by nice visuals. The pixilated cars fit the theme of this game perfectly while the music in the background is also ideal for this kind of driving game. As for the controls, they are quite simple and straight-forward. You have two arrow buttons located at the bottom-right and bottom-left corners of the screen. These buttons are for moving the car in the direction you want. You will find ramps and teleportation devices in the battle arena that can help you in mounting attacks on the enemy cars. The best way to defeat an opponent is to ram them into one of the traps placed in the arena. You can also jump on top of an opponent's car to wreck it.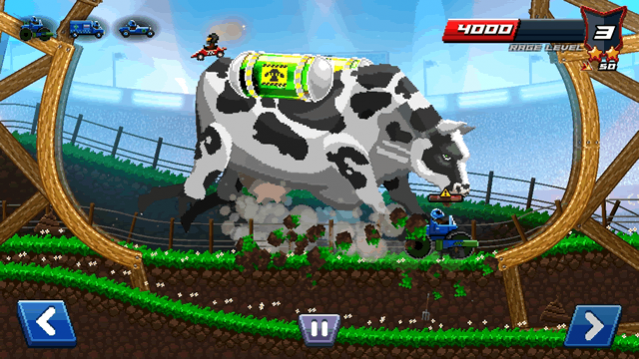 This driving game offers a wide range of cars and vehicles to you. However, most of them are locked at the start, though. You can unlock them from various sources. For instance, you can get them from crates that you can open after collecting enough gold. You can unlock some rare vehicles from these crates for free. The cars you unlock will be immediately available for selection. You have the option of upgrading your cars to enhance their health and attack power. These upgrades will require wrenches that can be earned from crates. You will have to constantly upgrade your cars or they won't last long in the arena. So, make sure that you continue to upgrade the cars whenever you have enough wrenches available.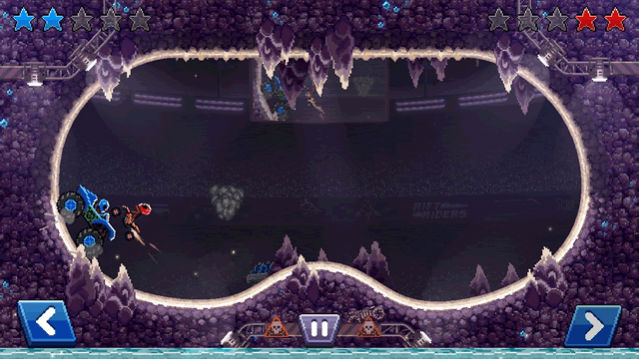 Drive Ahead! has multiple game modes. If you get tired of playing one of them, you can switch to the other with the tap of a button. You will only see the 'Battle Arena' mode when you download this driving game. In this mode, you will have to participate in 3v3 car battles against other online players. You need to wreck three of the opponent's cars to get a win. Winning matches in the Battle Arena will get you trophies. You will need these trophies for unlocking the other game modes available in this game such as Rift Riders, Missions, Local Multiplayer, and more.
Features:
Multiple game modes
Battle Arena for fighting the cars of other online players
Go against a powerful boss in Rift Riders
Missions mode for completing challenging missions
Lots of unique cars to unlock and drive
Upgrade the cars using wrenches to make them stronger
Win trophies for beating opponents in the Battle Arena
Collect gold to fill up chests and win amazing prizes
Craft vehicles of your own using bolts
Conclusion:
Drive Ahead! is a game for people who love high-flying car action. It lets you go after your opponent's car and crash it as quickly as you can before they do the same to you. It is a nice driving game and you will have loads of fun playing it in your free time.
RELATED PROGRAMS
Our Recommendations
---
---
---
---